Great Yarmouth & District Bowls League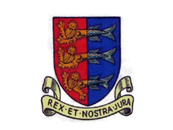 Great Yarmouth & District Bowls League

Team
Caister 'A'
The Caister Cup squads are different to the league squads.
The Caister 'A' Squad is as follows :
I. Southam, K. Pawsey, M. Tate, C. Punchard, K. Copeland, R. Reeson, T. Haylett, B. Hendrick, J. Woithe, R.Edwards, D. Bailey, S. Ridpath, P. Grimmer, R. Myhill, C. Carter, K. Roberts, A. Skippen.
The Caister Squad is as follows :
T. Armes, B. Wymer, J. Wymer, T Applegate, J. Symonds, A. Calver, A. Benson-Nutt, P. Commerford, D. Lamb, J. Baxter, B. Harris, W. Armes, M. Haylett, G. Haylett, M. Jarvis, R. Lamb, J. Cockrill, E. Brown.
Follow the site to get the latest news and results straight to your email
Weather

7 MPH ENE
82% humidity
Fri

14°C
10°C
Sat

15°C
11°C
Sun

16°C
12°C
Mon

14°C
12°C